Crystal Awards

Here at Anady's we have a wide selection of Executive and Corporate gifts including crystal, glass, acrylic, wood, please check out our catalog for our full selection of business gifts. Let our team of designers make the most of your business logo. These Awards are also suitable for occasions such as Retirements, Weddings and Anniversaries and may be personalized to your specification.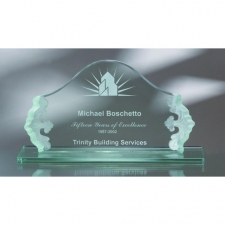 Measuring about 10 inches wide and 7 inches tall on a crystal base, this lovely award has frosted...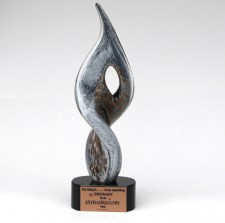 This gorgeous piece of artglass stands in a 2" marble base and the total height 15.5"! The glass...