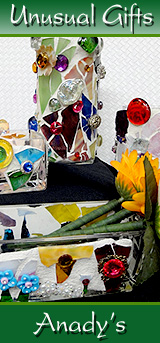 Our Store
128 N Juanita St
Hemet, CA 92543

Office Number
(951)-658-1225
Fax
(951)-929-4268
Toll Free
1-877-352-9273
Appointments Available
Monday - Friday
8:00am - 5:00 pm

Saturday & Sunday
Closed

Se Habla Español
Click for Map
This was a note to all the secretaries in the VVSD with a copy to us here at Anady's.  What a great review this is.
Hello ladies [in the VVSD district],
I am sending you this email to let you know what a wonderful experience I had with Anady's Trophies and Engraving in Hemet.  They did a wonderful job and provided school discounts.  They delivered the items I ordered, therefore, eliminating shipping and handling costs.

I ordered honor roll medals, spelling bee and science fair trophies.
The service was superb.