Trophy Cups

Here at Anady's we have a wide selection of trophies available to mark every achievement possible! If you don't see what you want please ask - we are sure we can meet your needs and expectations. We have multiple styles available, and can custom design your own award for something unique to your organization.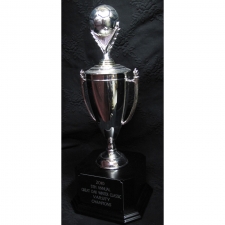 This volleyball trophy honors the champions.
It is a lovely silver cup with a volleyball on...